What Some Our Customers are Saying About Thrive Peak
We let our client's results speak for themselves. Our clients are everyday people just like you that are having life changing SUCCESS working with us.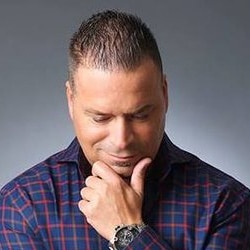 "Kenny and his team really made a difference with his Youtube and helps businesses understand their ecommerce and getting more traffic and business marketing consulting."
Johnny Kassar
Founder of BABA Panda Dropshipping
"Kenny helped me see how multi-dimensional my business really could be. Trust was a big factor for me and mybusiness."
Samuel Levitz
CEO Financial Reboot
"Kenny (Digital Marketing 101/Thrive Peak) helped us move our business along no pressure coaching is amazing.  How we structures videos and get them ranked is amazing. 
Barry and Tammy Smith
Family With Purpose -familywithpurposeonline.com
"You need to connect with Kenny and his team to help you with your business growth. It is important to connect with him and learn what your business is capable of doing. He truly has a wealth of knowledge with the online digital world and knows marketing."
Lem Moore
Marketing Expert and Consultant
"Kenny and his team is amazing – They go above and beyond to get the job done. If your looking to market your business online. Kenny and his team is the one to hire"
Gabriela Rosa
Natural Fertility Breakthrough
Johnny Kassar - Baba Panda
Samuel Levitz - Financial Reboot
Barry & Tammy Smith - Family With Purpose
See How THRIVE PEAK Can Help Your Business
We have the solution you are looking for! Schedule FREE Strategy Session Today!
Appointments Are Limited!