Digital Marketing Maverick Reveals 5 Reasons To Have A Birthday Club In Your Restaurant
Restaurant  Birthday Club

- Attract new customers. Significantly increase revenue. Get daily visibility and exposure. 
Having a birthday club at your restaurant is by far one of the most beneficial revenue boosters you could ever create for your business. The most obvious reason to have a birthday club is that birthdays are popular & people love to celebrate their birthday. Birthdays are the most popular occasion to dine out. It's also one of the most common overlooked marketing systems many owners fail to incorporate at their restaurant. In this short read, I will convey the importance of 'why you need a birthday club' at your restaurant, in addition to the revenue boosting benefits of creating one.
_
5 Reasons To Have A Birthday Club:
1) HIGHEST TRANSACTION CUSTOMER: according to the National Restaurant Association, an average birthday patron spends $78 per table.
2) GOODWILL: patrons that dine with you on their birthday bring good will & upbeat energy to your restaurant. It keeps your establishment happier!
3) GROUPS: birthday guest seldom dine alone on their birthday and often times they brings groups of friends and family to celebrate with them. The average birthday table is 3-4 people.
4) LOW HANGING FRUIT: more than 55% of all Americans eat out on their birthday. Why not capitalize on what would be lost revenue?
5) REVENUE MULTIPLIER: The power of just one more visit can have a tremendous impact on your bottom line. Just think how having multiple customers dine with you on a daily basis choosing to celebrate at your restaurant instead of your competitor.
_
HOW TO CREATE A BIRTHDAY CLUB:
Step 1: Create The Compelling Offer

It's important to make sure you have a compelling offer to incentivize your customers to dine with you versus your competitor. Typical offers involve providing complimentary meals or desserts to the birthday patron if they are accompanied with a paying guest.

Step 2: Design The Marketing Collateral

You will need to create marketing material to showcase your birthday club to existing guest encouraging them to sign up for your club. This can be post cards you send in the mail, business sized cards you provide to guest upon paying for a meal, or table tents with a call to action to join your birthday club.

Step 3: Having A Website & Autoresponder In Place

On the marketing collateral, you will need a destination for the guest to visit to sign up for your birthday club. This can be a simple one page website that is connected to a email autoresponder that captures the customers information and automatically sends them their birthday offer upon the time of their birthday.

Step 4: Have Some Sign Up Form

You can also take more of a manual approach and provide sign up cards that capture all your customers pertinent information, in which you would then enter this information into a spreadsheet or a database program such as excel or google spreadsheets.
NEGATIVES OF HAVING A BIRTHDAY CLUB
Having a internal birthday club can have tremendous benefits for your business. However, its an additional responsibility that needs constant attention and management. Unless you have an appointed staff to properly manage your birthday club, routinely enter new sign ups into your database, track the responsiveness of your marketing, and keep your marketing collateral updated (which can get expensive), then having a birthday club can go south quick. For this reason is why we recommend you create a EXTERNAL birthday club compared to a INTERNAL birthday club.
The Most Effective Way To Drive New Customers Into Your Restaurant
In addition to the tedious work it requires to run an INTERNAL birthday club, a common concern we hear from restaurant owners is the need to attract NEW customers and not just provide discounts and specials to existing customers who may  already have intentions on celebrating their birthday with their restaurant without having to provide a discount.
Recently, we've been having great success with a new beta program we created called Birthday Marketing. Our program helps local restaurants get more new customers on an ongoing basis. Our system  allows us to geographically target thousands of people on a daily basis whose birthday is in the next 7 days within a 10 mile radius of your restaurant!  We then send these customers to your restaurant to celebrate their special day.
Since we are confident in our approach, we practice exclusivity. Meaning, we only work with two restaurants per geographic region to maintain the effectiveness of our program.
"We Drive The Most Qualified Leads To Your Business.
You Ensure They Show. Its A Win-Win"
We've truly created a sustainable system that will produce new customers on a daily basis to your restaurant. If you can benefit from a steady flow of new customers, and would like to be the exclusive restaurant we deploy our birthday system with, then make sure to proceed to the next step below to learn if  having a external birthday club is a good fit for your restaurant. Our EXTERNAL Birthday club is the most hands off, passive, hassle free way to increase your revenue and drive new customers into your restaurant daily. Click the button below to learn more. We go over our detailed exact process of how we target 1000's of birthday guest every day.
Would you like to know how you can automate this process for your Restaurant?  Click Button get your FREE Strategy session today!
Love this? Share it with a Friend.
About Author:
Kenny Gregg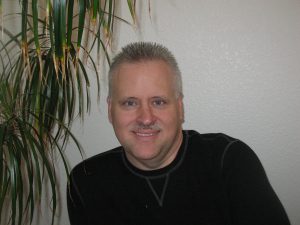 Over the last 2 decades Kenny Gregg - Digital Advertising Maverick- has been helping Local Businesses increase revenue 200% + through Strategic Digital Marketing Strategies.
I am the Founder and CEO of Thrive Peak, Inc.
I have trained with some of the top names in the digital marketing industry, and have achieved a substantial amount of experience by developing digital marketing products and services, that led to building companies generating 6 and even 7 figures, with multiple forms of revenue streams.
During the course of my professional career, I have built several successful companies from tech and marketing to investment and loan firm. They have been successful because I realized early in my career that to have success in business you need to learn marketing and systematize your marketing.
My first business, an IT company focused in the medical space, we grew to $2.4 million in annual sales.
Taking my marketing savvy and know how, I co-authored several online educational informational products that sold in thousands.
I also created several Google Chrome extensions that also sold in thousands. All of this resulted to multiple 6-digit revenue streams on a monthly basis.
I co-founded and launched two of the biggest online technical websites. I've also co-founded, built and sold an e-commerce site that did 7 figures annually.
With all these achievements, I now devote my knowledge and wisdom to help small, medium and large businesses build their marketing funnels and setup their online marketing to grow exponentially.
Some of the niches we work with Restaurants, Dentists, Lawyers, Manufactures, Chiropractors, Home Service Contractors, Plastic Surgeons
Our services include Facebook advertising, mobile marketing, online marketing, retargeting, online reputation management, video marketing, website setup/design, CRM integration and much more.
With the proper marketing systems in place, you can create your own potentials as to how much you want to make in your own business.